DO YOU NEED A SPRING AHEAD LOAN??  ARE YOU A MEMBER OF THE CREDIT UNION??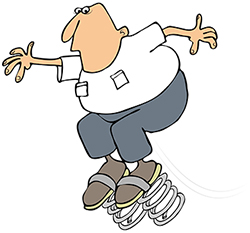 The LMEFCU will be accepting applications for
"SPRING AHEAD LOANS"
BEGINNING, APRIL 1, 2018 TO JUNE 30, 2018.
Loans are approved and interest is determined based on credit scores reported by EQUIFAX. Approval also depends on the amount of monthly debt.
Maximum Loan Amount (Base on Credit Score):   $2500.00
CREDIT SCORE:     PMT PERIOD:        INTEREST RATE:     MAX. AMT.:     
650 OR MORE         52 WEEKS                   6%                               $2,500.00
600-649                     52 WEEKS                   7%                               $2.000.00  
500-599                     52 WEEKS                   8%                               $1,500.00           (May require co-signor)
Existing SPRING AHEAD Loans:   Balance must by paid before new loan proceeds are dispersed.
The present credit union policy allows for only 2 unsecured loans at any point in time.
NOT A MEMBER?? No Problem! If you are an employee of the City of Lowell/Schools for 60 DAYS you are eligible to become a member and apply for a loan.  We are located at City Hall Room 11. Hours 8:30am – 4:00pm M-TH, FRI-8:30-12:00.